"Helping clients accomplish important goals and have peace of mind about the future is the most rewarding part of my practice."
-Attorney Tegan Blackburn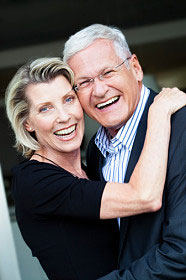 Overview of Services for Individuals & Families:
Estate Planning, Trusts & Estate Administration;
Wills & Probate;
Living Wills & Healthcare Directives;
Real Estate Purchase & Sales; and
Private Mediation Dispute Resolution
Our Approach:
With more than 20 years in private practice, in law firm and in-house roles, working side by side with owners and managers of family-owned and privately-held organizations, I bring an extensive background and interest in alternative dispute resolution to helping clients break deadlocks and move forward in accomplishing important personal, family and business goals.  In many cases, a "collaborative approach" of working together before lawsuits or threats of litigation hanging overhead will bring about faster, more effective results for clients facing high-stress situations. Whether this approach or a more aggressive one best fits the situation is often explored early in representation.
I frequently work with individuals, families and members of closely-held businesses helping them complete important estate planning goals, business succession plans, probate administration needs, asset and real estate transfers.  I bring my extensive background working with family-owned businesses to ensuring that both important current and future business and personal goals are met.  Because of my extensive "alternative dispute resolution" background and training, I also serve on several government and private mediation panels evaluating claims and helping parties resolve disputes.
Please contact us at 860-651-9500 for more information about our services and how we can help.